Woven: Kids eCourse
$

15.00 On Sale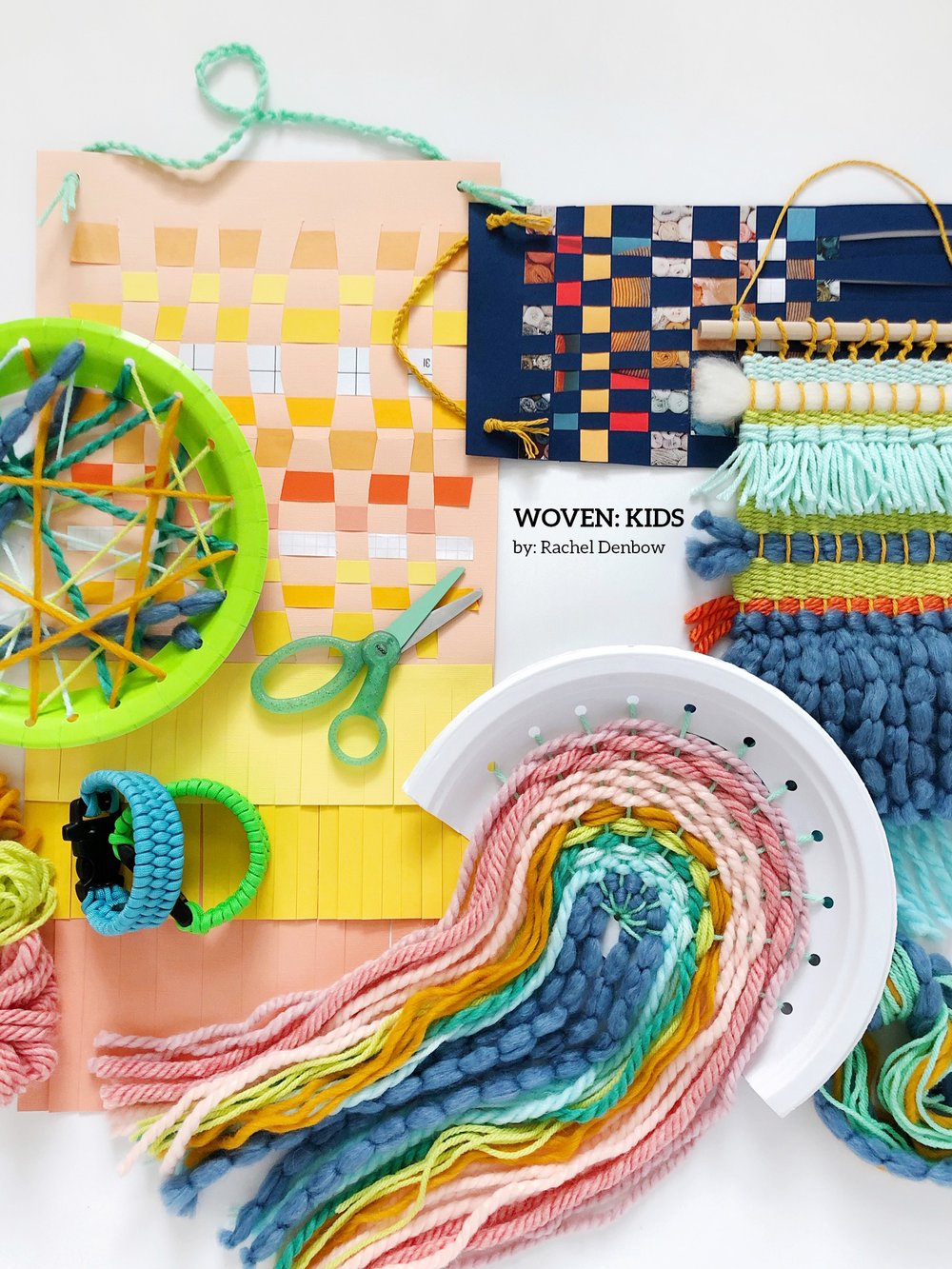 ALL E-COURSES 40% OFF THROUGH JUNE 16th! NO CODE NECESSARY.
Weaving is for all ages! This course is designed for caretakers (parents, grandparents, and teachers alike) to guide children and teens through a variety of woven projects. Weaving can help engage kids in focused handwork, promote fine motor skill development, practice math, and finished projects look really cute hanging on the wall!
Each of the eleven projects were designed for absolute beginners, no matter their age. I've also included ideas to expand on each project at the end of each lesson. If you're supplementing your at home learning curriculum, you'll find teachable moments to help draw as much learning time out of each lesson as possible.
INCLUDED:
-two projects ages 4+
-two projects ages 6+
-two projects ages 8+
-three projects ages 10+
-two projects ages 12+
-instructions for making four different looms at home
-ideas for adjusting projects according to ability or age
-ideas at the end of each project to take it further
-ideas at the end of each project to draw out more learning and make connections (writing prompts, math practice, critical thinking questions, etc.)
-resources for finding yarn
-instructions for repurposing old tees to create fabric yarn
Projects for younger ages have some ideas for older kids to enjoy making it. I wanted this course to be as flexible as possible depending on the age range of children and teens in your family or classroom.
I hope your kids enjoy this course as much as mine did! I 100% had them each work on or help with a project to ensure they were age appropriate and kid-approved.
REGULAR: $25
SUMMER SALE: $15
NOTE: THIS eCOURSE PURCHASE DOES NOT INCLUDE ANY SUPPLIES
EDIT: SOLD OUT. I am offering a weaving kit that coordinates with one of the projects in this course until supplies last in three different color ways. Once these sell out, I'll have to wait for my next batch from my loom supplier but they will eventually be restocked.
Customers will receive a welcome email with login information within 24 hours of their purchase but usually much sooner.
Share