Woven: In the Round eCourse
$

22.80 On Sale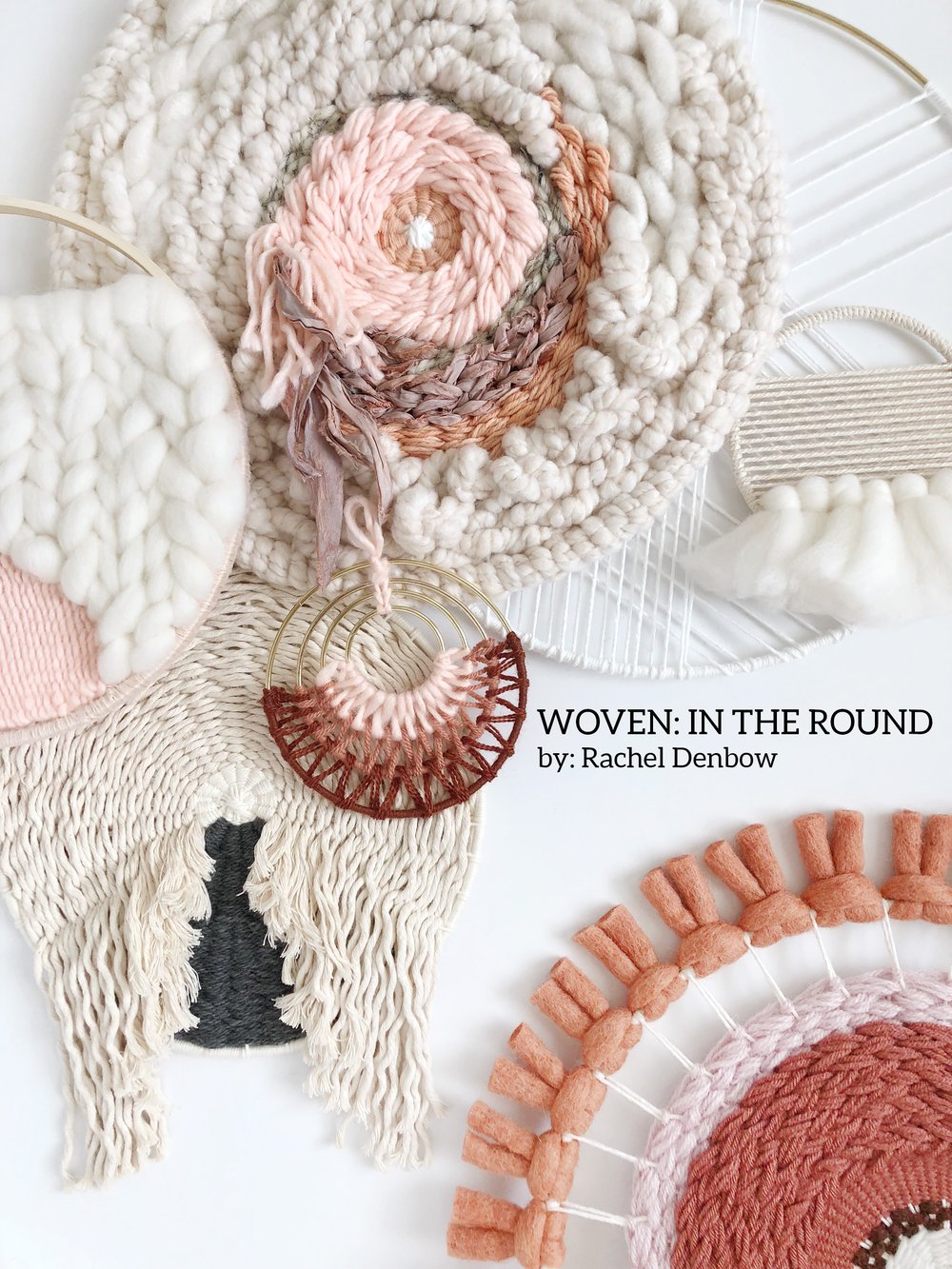 ALL E-COURSES 40% OFF THROUGH JUNE 16th! NO CODE NECESSARY.
Round weavings can present unique design challenges, which is why I've designed this course to take the guesswork out for both beginning and seasoned weavers. In this workshop, students will learn to prepare their hoop, warp their hoop, practice plain weave, soumak, and rya knots, and finish off with wrapping their hoop.
You'll explore the major differences between weaving on a hoop versus a rectangular loom such as composition, space adjustments between warp rows, and a few ways to experiment with familiar weaving stitches. Perfect for those wishing to push their weaving skills even further!
Like all of my e-Courses, Woven: In the Round is a self-paced course that allows students access to a private website. There's no expiration date to this information so you can come back to it in between daily responsibilities or you can binge learn over a long weekend.
Students will receive:
-ten round weaving video tutorials that walk you step by step through the design and build on earlier lessons. 
-one BONUS round weaving video tutorial. 
-a resource page for my favorite supplies so you don't have to spend hours searching.
Instant and lifelong access!
-The chance to e-mail me with any questions on any of the designs!
REGULAR PRICE: $38.00
SUMMER SALE: $22.80
No prior weaving experience is necessary but having a basic knowledge of the medium is helpful. The first lesson was written for beginners and subsequent lessons build from there so that even Intermediate frame loom weavers will enjoy learning something new.
Supplies are not included with the purchase of this e-course but weaving kits may be available in my shop for purchase while supplies last.
Note: An e-mail with information to access the site will be e-mailed to you within 24 hours of your purchase. Please be sure your e-mail information with Big Cartel is current. Or, you can purchase directly from my website for instant access.
Due to the nature of this course, refunds are not possible.
Brand new to weaving? Click through to this link to read all about my beginner's e-Course!
Share