QUILTED: Modern Basics eCourse
$

22.80 On Sale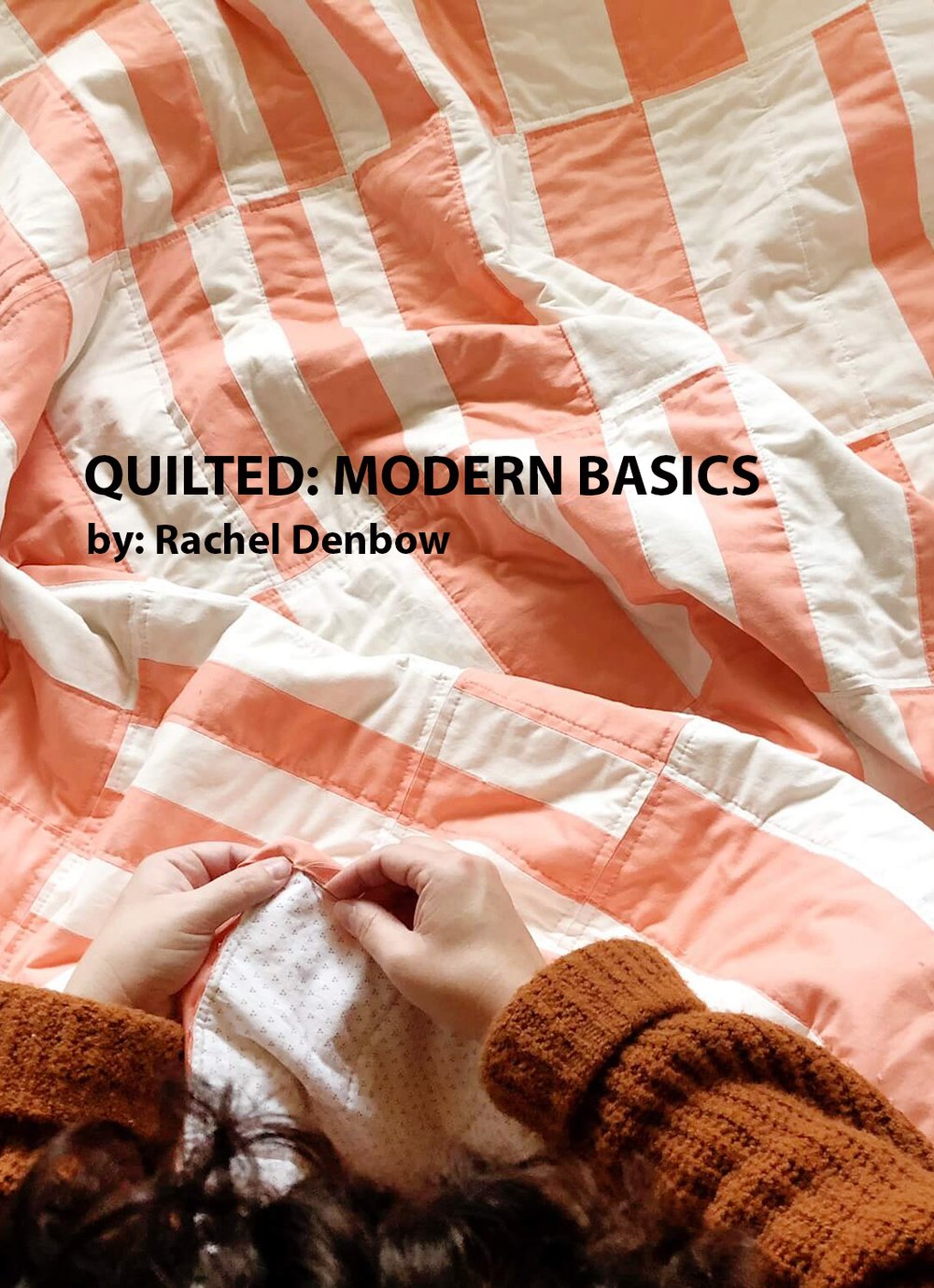 ALL E-COURSES 40% OFF THROUGH JUNE 16th! NO CODE NECESSARY.
Learn the basics of quilting using traditional designs with modern interpretations.
This course teaches quilting skills through home decor projects that build upon the skills learned in the prior project. You'll learn to quilt by making a set of pot holders. Then you'll see how to manipulate patchwork strips to make a more interesting design in the lumbar pillow project. Take it further by making a pet bed pillow case. Then practice more strip piecing and working on your first art quilt wall hanging. If you're feeling brave, you can make a star block pillow or even turn it into a quilt! Finally, you'll learn to make the two color striped quilt while learning another variation of a smaller quilt using reclaimed fabrics from your own wardrobe or a thrift store.
INCLUDED PROJECTS AND LESSONS
-Tools and Supplies
-Fabric Choices and Prep
-Simple Quilted Pot Holder
-Simple Stripes Lumbar Pillow
-Patchwork Pet Bed Pillow Covers in three sizes
-Stacked In Your Favor Art Quilt
-Star Block Pillowcase and Quilt
-Interrupted Stripes quilt
-Reclaimed Quilt
-Lesson on Quilt Care
REGULAR PRICE: $38.00
SUMMER SALE: $22.80
I do not offer multiple quilt size measurements per design, only the size that I made them in. However, I do offer specific measurements for each quilt project that you can manipulate to make something larger or smaller to meet your needs.
NOTE: Users are required to have a sewing machine and a basic understanding of how it works to complete each project. If you do not have a machine yet, I have a section on which machines are best for beginners.
An e-mail with information to access the site will be e-mailed to you within 24 hours of your purchase. Please be sure your e-mail information with Big Cartel is current.
Due to the nature of this course, refunds are not possible.
Share