Maple Stick Shuttle Set
$

28.00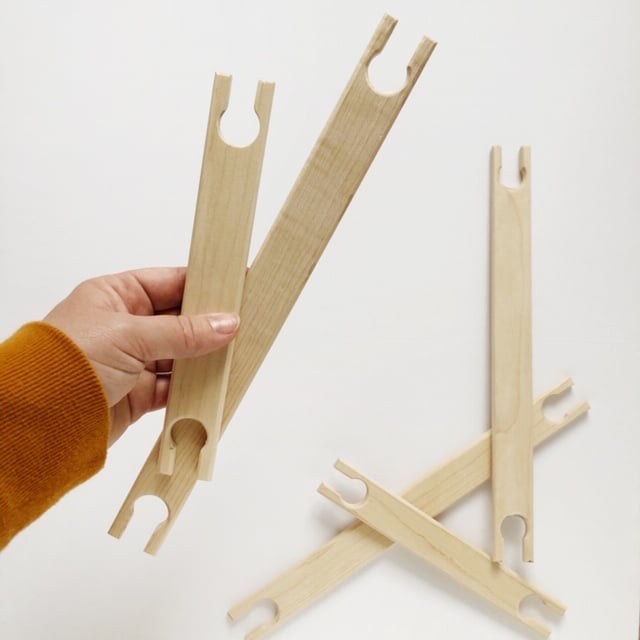 You've been asking for more tools and they're finally here! Included with this set is one 12" stick shuttle and one 8" stick shuttle.
Stick shuttles allow a weaver to load enough yarn to finish larger woven sections without having to stop so often or tuck in as many tail ends. I use these sizes with my 13" x 18" medium loom but especially with my large, adjustable loom. They cover a lot more ground and can make plain woven sections go much faster.
Each stick shuttle is made from maple, a hardwood, so they have a great weight to them and will last as long as you need them. They're handcrafted in the Midwest by my long time loom maker, Dustin Stewart of DG Stewart Hardgoods, and match the other maple looms and tools offered by Smile and Wave.
Includes:
-one 8" stick shuttle
-one 12" stick shuttle
$28
Items ship out within 3-5 business days of payment received. Returns available within two weeks of receiving your item. Shipping with returns will only be reimbursed if your item was damaged.
US shipping only at this time.
Share