Hooking: Latch and Locker eCourse
$

22.80 On Sale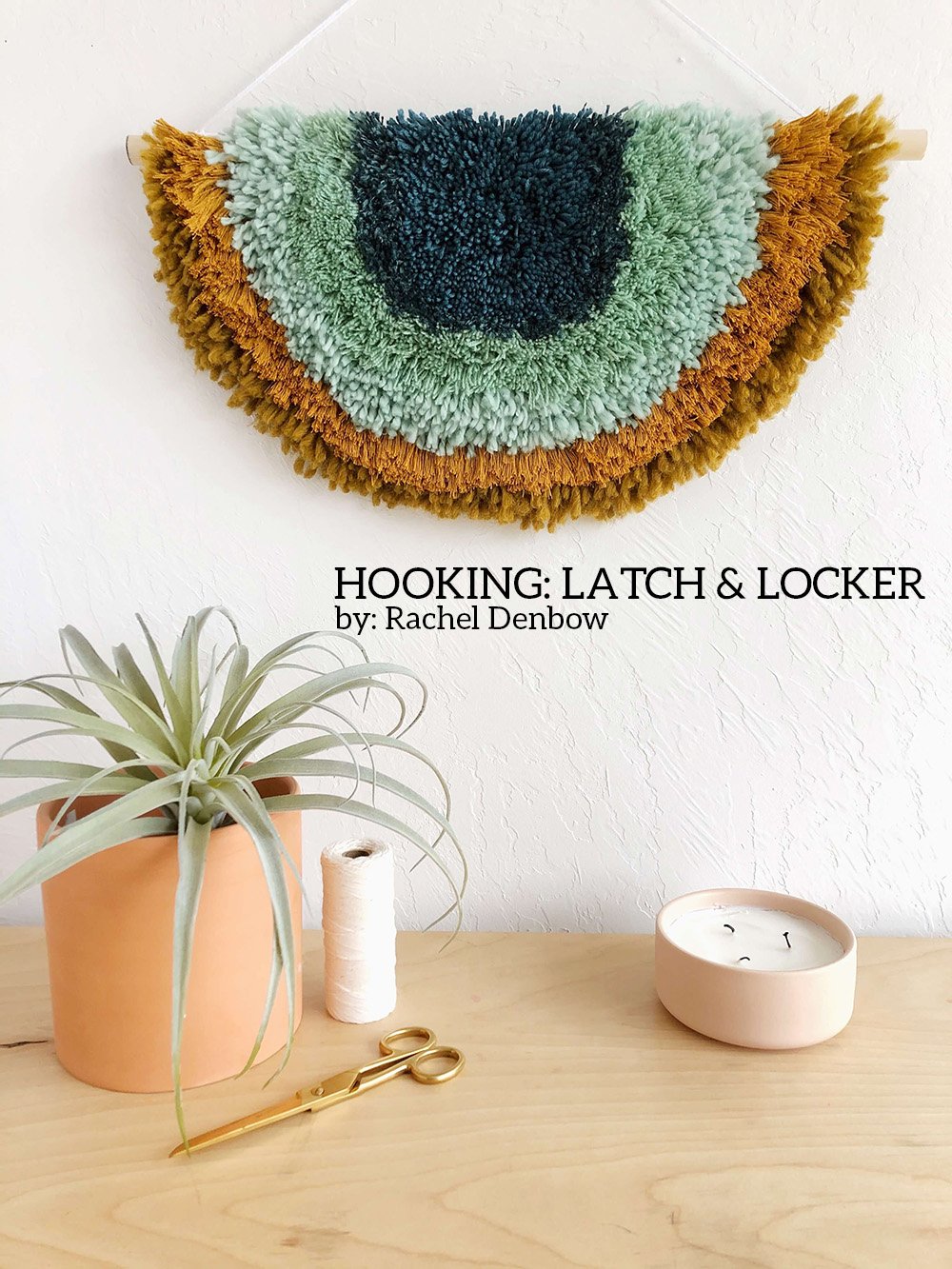 ALL E-COURSES 40% OFF THROUGH JUNE 16th! NO CODE NECESSARY.
Hooking: Latch and Locker was designed for textile beginners. No prior experience is necessary. Each chapter contains videos that outline specific skills from start to finish so you don't get hung up on the most important parts while offering further design inspiration in how to use each skill in a finished piece.
Like all of my e-Courses, Hooking: Latch and Locker, is a self-paced course that allows students access to a private website. There's no expiration date to this information so you can come back to it in between daily responsibilities or you can binge learn over a long weekend.
Students will receive:
-over two hours of video instruction
-four introduction lesson that cover fiber choice and designing future work
-five latch and locker hook home decor projects
-a resource page with links and an exclusive discount code from Niroma Studio for Smile and Wave students
Projects include:
-one latch hook wall hanging
-one latch and locker hook wall hanging
-one latch and locker hook pillow
-one latch hook faux sheep skin rug
-one locker hook storage container
NOTE: This purchase does not include any supplies, only instruction. Look for a supply kit later this week.
REGULAR PRICE: $38.00
SUMMER SALE: $22.50
Note: An e-mail with information to access the site will be e-mailed to you within 24 hours of your purchase. Please be sure your e-mail information with Big Cartel is current. Or, you can purchase directly for instant access.
Due to the nature of this course, refunds are not possible.
Brand new to weaving? Click through to this link to read all about my beginner's e-Course!
Share