Foraged Color: Dyeing with Plants eCourse
$

22.80 On Sale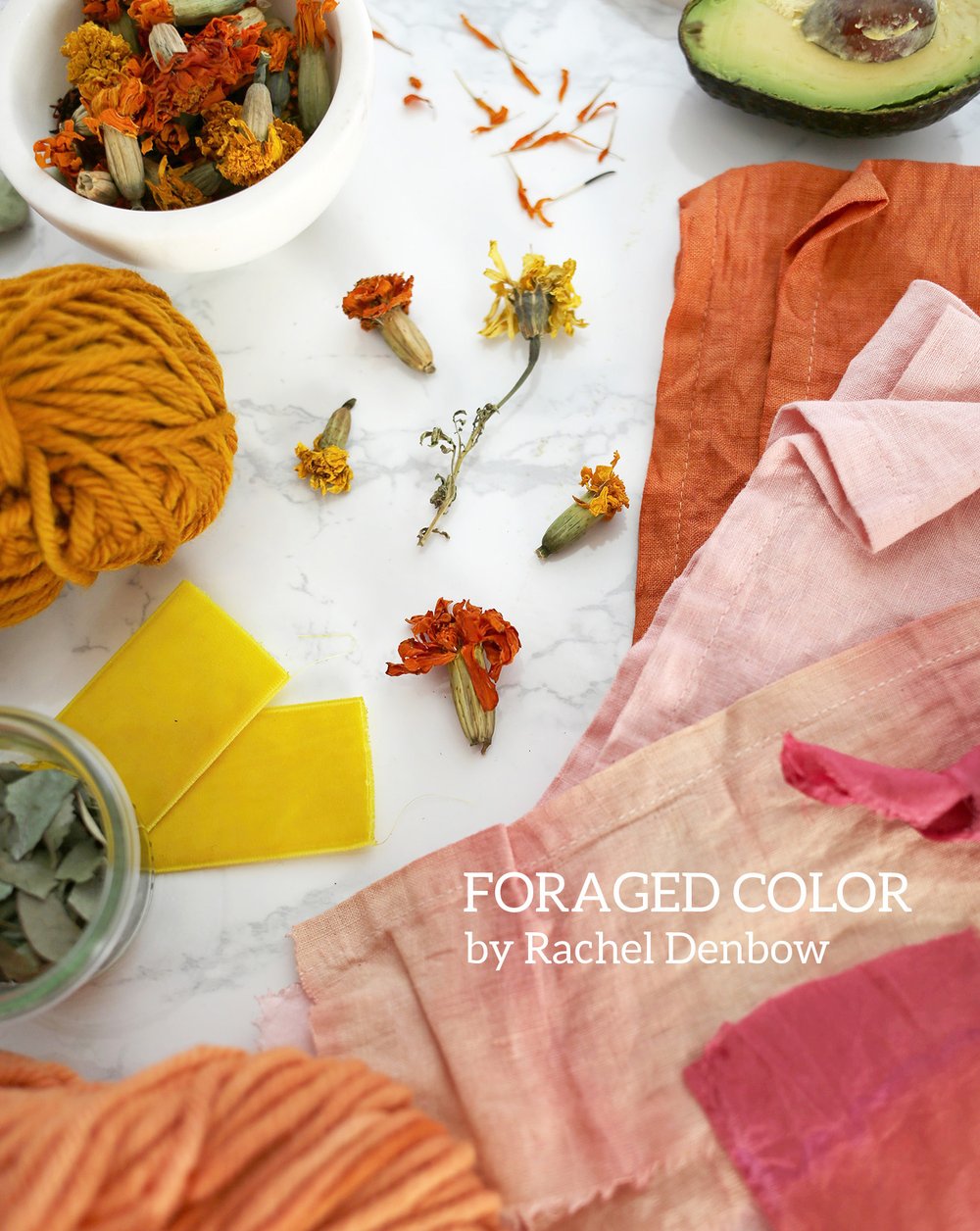 ALL E-COURSES 40% OFF THROUGH JUNE 16th! NO CODE NECESSARY.
Students will learn the beauty and magic of dyeing with plants while creating a range of projects for their home and wardrobe. This self-paced course contains eighteen lessons that break down the information needed to dye both plant and animal based fibers using stovetop, solar, and cold water dyeing methods.
There's a lesson on alchemy where you'll learn to coax more than one tone from the same dye pot, eight home decor and wearable projects with step-by-step instructions and a variety of dyeing techniques, two bonus dye tutorials for starting a dye journal and building your own drying rack, as well as a color chart with samples of four different fibers in each color for reference.
This course includes both video and photo tutorials and once purchased, allows for easy access any time you are ready to start your next dye project. It will never expire.
Click through to this link to read all about and register! This will ensure instant access upon purchase.
Lessons Included:
-Dye Stuffs and Supplies Needed
-Protein Fibers, Cellulose Fibers
-Preparing Fabric to Dye
-Dye Process
-Alchemy
-Solar and Cold Water Dyeing
-Storage
-Cotton Market Tote
-Tonal Silk Ribbons
-Dyeing with Food Waste on Silk and Velvet
-Wool Door Tassel
-Knitted Wool Blanket from Speckled Yarn
-Shibori and Solid Cotton Shirts
-Overdyed Linen Napkins and Throw
-Linen Envelope Pillow Cases
-Dye Notebook DIY
-Drying Rack DIY
-Color Chart
Design with the very beginner in mind, this course walks you through everything you need to know to start exploring natural dyes. Experimenting with botanical colors has brought a new appreciation for the resources our earth has to offer and makes me feel more connected to the process of turning raw materials into beautiful and usable handmade items for my home and family.
Click through to this link to read all about and register! This will ensure instant access upon purchase.
If you purchase here with Big Cartel, you will receive an e-mail from me within 24 hours with information to access the course.
REGULAR PRICE: $38
SUMMER SALE: $22.80
Due to the nature of this course, refunds are not available. Feel free to e-mail me at rachel@smileandwavediy.com with any questions you may have.
Share