Drawn Together Patchwork Quilt
$

525.00 On Sale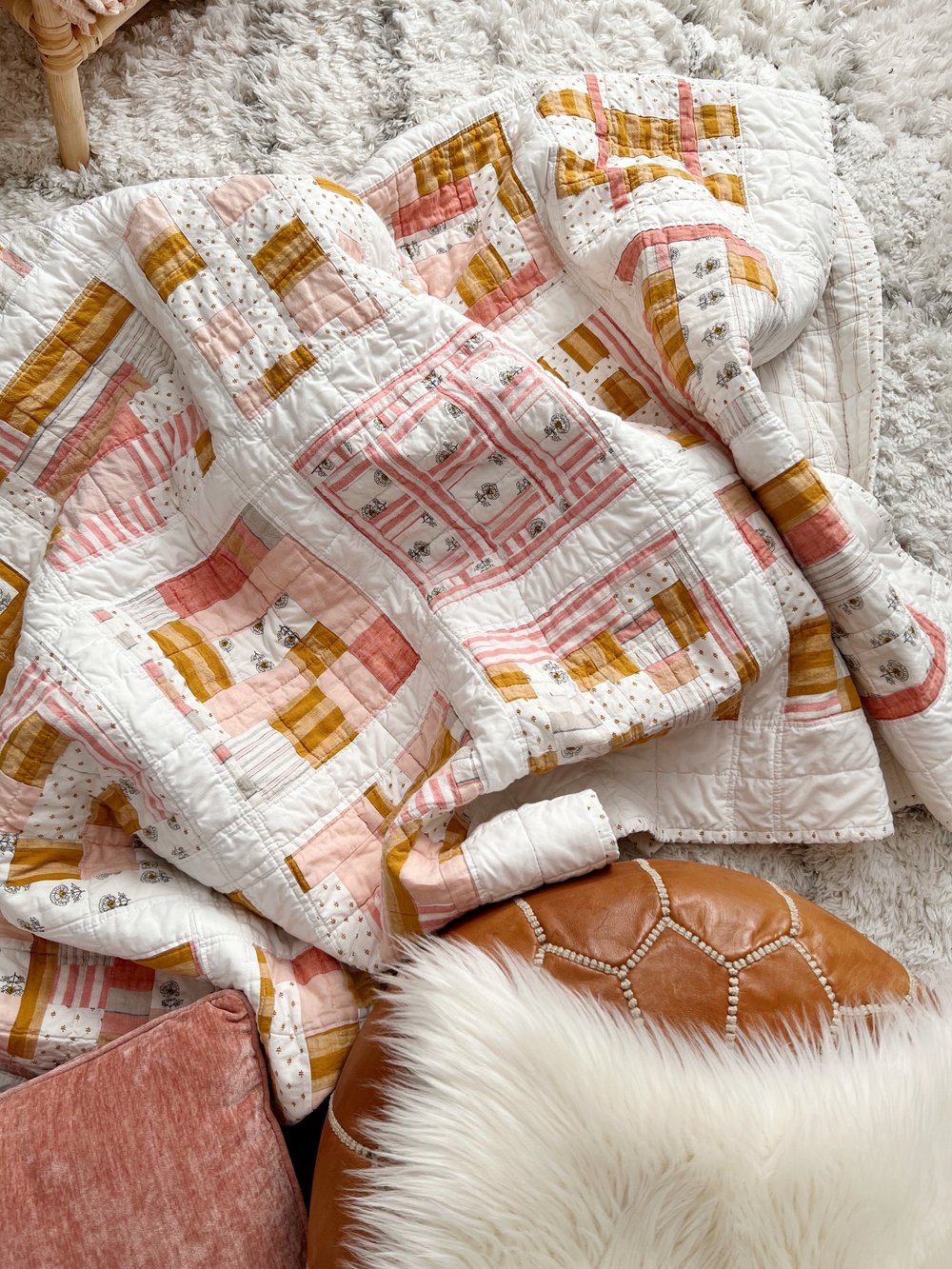 This 76" x 76" handmade quilt was created from scraps of other quilt projects, all of which are repurposed or recycled textiles. This means they used to live in my own closet, came from thrift stores, were saved from the severely marked down clearance section of a retail store, or used to live their best life as a non-clothing textile.
It's creation was a practice in searching out the different pieces that most likely would've ended up as textile waste and turning them into something both beautiful and functional. This also means it's one of a kind.
Contains 100% cotton and linen fibers or a cotton/linen blend, a cotton batting, and a cotton backing.
At 76" x 76", it would fully cover a twin sized bed, work perfectly on a full, or be ideal for folding up at the end of a queen sized bed on top of another bedspread.
Quilt Care: Machine wash on gentle cycle in cold water. Tumble dry low or line dry. You can also spread it out on several beach towels in the shade to avoid and stretching or pulling. Most quilts don't need to be washed as regularly as sheets so spot cleaning is also a great option.
Original: $675
On Sale: $525
Free shipping in the US.
Will ship within 48 hours of purchase.
Returns are not available. Be sure to check the sizing shared above before placing order.
Share